NeedlEZ is..
Needlez.co.uk is part of a small group of specialised web sites under the umbrella of OctoInkjet Limited. The site allows us to provide an expanding range of products and information focused on non-medical dispensing tasks and activities.
As such NeedlEZ provides a broad selection of blunt needles and dispensing tips in varying materials, lengths and forms.
Expanding Our Range…
Our existing relationships with manufacturers and suppliers continue to provide new product opportunities and we are actively pursuing ideas, solutions and new suppliers.
If you have any questions and/or suggestions about our product base, then please don't hesitate to contact us and we'll do our best to help.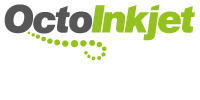 The company incorporated under the OctoInkjet brand in 2011 and continues to pursue unique solutions to small but significant problems and tasks. While Inkjet Printers are still a key area, customer demand made it clear that a more dedicated solution was required and NeedlEZ was born.
We continue to earn our reputation for delivering quality products and friendly support while supplying the needs of end-users and business alike in a variety of markets.